Meet The Team

Meet The Team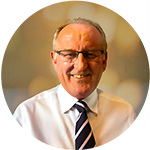 Jim Murphy has been a director of Spirit Aid since 2008 and currently holds the post as Vice Chairperson.
He was previously a senior partner in a firm of Chartered Accountants based in Glasgow and now acts as a management consultant and advisor to a number of privately owned companies.
Jim has acted as auditor and advisor for various charities and social enterprises and currently acts as a director for a number of charities. He has considerable experience in financial management and corporate governance.
Bill McGowan is a qualified and successful Commercial and Personal Banker whose career spanned over forty-two years.
Bill's voluntary work in the past included an active member and fundraiser for MS Charity called Revive. Also was on the board of Sounds of Progress for a short time and amongst other services, that this charity provided, was the opportunity for people with disabilities to participate in music and arts.
In addition to above, Bill has been an active participant and/or donor in fundraising efforts for many national and local charities in recent years including, Hospice UK (formerly Help the Hospices); St Margaret of Scotland Hospice; Spirit Aid, British Heart Foundation.
An enthusiastic individual, Bill also brings great energy and creativity to whatever he becomes involved with.
Martin McHugh has for more than 45 years been involved in various Charities, Hospices, Special Needs Schools and
Various local Communities in both fundraising and Active support.
Spirit Aid benefit's greatly from Martin's Experience and contacts in the World of Business and Sport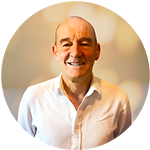 David Hayman is a Multi Award winning Actor, Director and Broadcaster.
He has four Honorary Doctorates, a Fellowship, The City of Glasgow's Gold Medal and the Institute of Scotland's Hetherington Gold Medal and the Variety Award for Outstanding Scottish Achievement, all for services to the Arts and Humanity.
David set up Spirit Aid in 2001 and has been its director of operations ever since.
Veronica Hetherington has extensive knowledge of funding and the Third Sector in Scotland, having worked at the Big Lottery Fund for the past 13 years. Born and brought up in the North of Glasgow, she is passionate about supporting and empowering ordinary people to tackle disadvantage and inequality in their communities and beyond.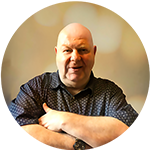 Patrick Rolink has more than 20 years' experience as an event organiser and has been involved with Spirit Aid for more than 15 years, and currently runs the Spirit Aid office on a day to day basis.
Spirit Aid Receives No Public Founding and 90% of what you donate goes to the our Comunities and our Projects