SUPPORTING CANCER CARE IN PALESTINE
My name is Gerry O'Hare and I am a cancer nurse specialist with Glasgow & Clyde Health Board. I consider my job to be rewarding but also at times stressful.
However, on a visit to Palestine 5 years ago I witnessed challenges of a different magnitude for medics and nurses working in hospitals in the Palestinian West Bank. The restrictions on access to education, freedom of movement and access to treatment has a terrible impact on the ability to deliver all health care and in my particular speciality cancer care.
Since my initial visit, where I developed a friendship and working relationship with Mariam Awad (Dean of Nursing at Bethlehem University), I became committed to assisting where possible with the education and training of cancer nurses in Palestine and, if possible, arrange for cancer nurses from Palestine to have placements at hospitals in the Beatson Oncology unit and the Vale of Leven Hospitals.
David Hayman who shares my concern at the injustice experienced by Palestinians, invited me to present to the Spirit Aid Board my proposals for Cancer Nurse Training Palestine and my desire to bring nurses over from Glasgow's twinned city of Bethlehem.
From my initial visit to Palestine in 2011 and 4 subsequent visits, David and Spirit Aid have supported my visits and cancer nurse education in Palestine. From the funding of cancer textbooks for the library at Bethlehem University to the support of hardship funds for needy students at Bethlehem University and the funding of travel expenses for Palestinian nurses to visit Glasgow, the support given to Palestinian nurse education from Spirit Aid has been integral to the development and success of the partnership between cancer nursing between our two great cities. In addition, Spirit Aid has supported the development of play areas for children within Aida refugee camp in Bethlehem and helping finance the visits of the dance group from Aida camp arts centre to perform in Glasgow.
From a small beginning, support for the Cancer Nurse Education Programme with Palestine has extended from Spirit Aid to Glasgow and Clyde Health Board, Sadie Docherty (the Lord Provost of Glasgow) and Medical Aid for Palestine. In the summer of 2015 Spirit Aid helped to fund the visit of Dana, a cancer nurse from Bethlehem, for an educational placement at the Beatson Oncology Unit.
Spirit Aid is recognized in the refugee camps in Bethlehem and the nursing dept at Bethlehem University as a humanitarian organization who have shown a real commitment to providing support and friendship. It is recognized by my Palestinian colleagues that Spirit Aid has many humanitarian commitments. However, Spirit Aid has shown a willingness to develop a strong and lasting association with cancer care in Palestine and the solidarity shown from Glasgow's Spirit Aid organization has given the Palestinian people hope for the future.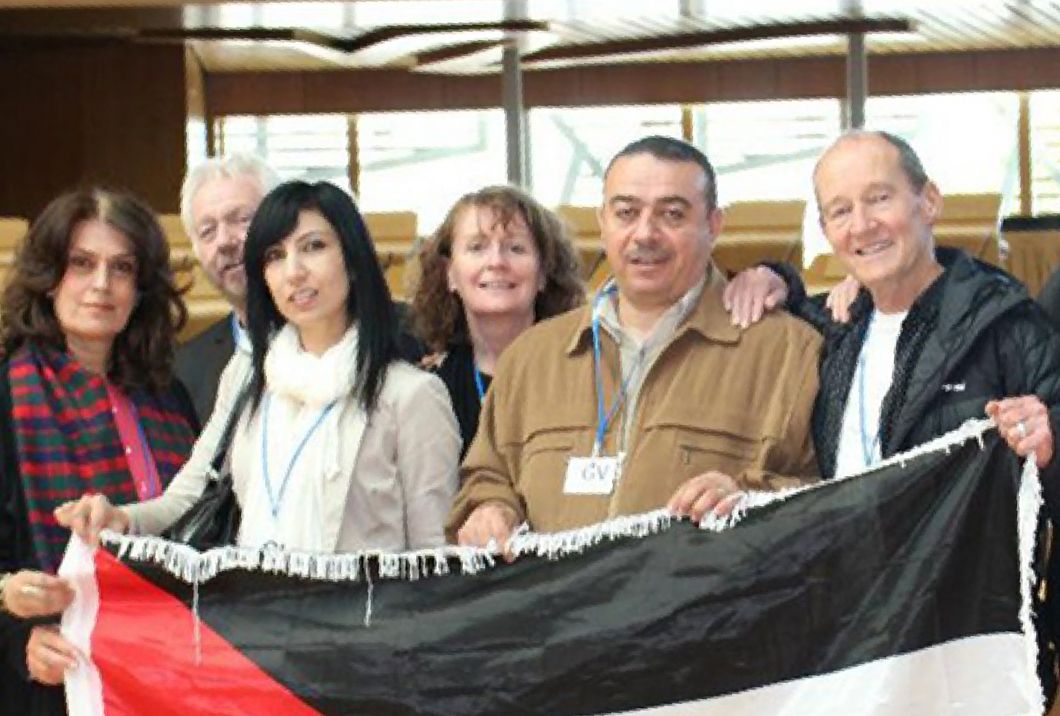 YOUR SUPPORT MAKES IT POSSIBLE
Help us to continue supporting this work in Palestine by making a donation towards our target. Any donations, no matter how small, will enable us to continue our work on the ground in Palestine.